Return of the legend
The Voice of Sunkin Season 4 is returning on this summer! Spectacular stage effects, professionally trained judges and 5000 cash are all waiting just for YOU.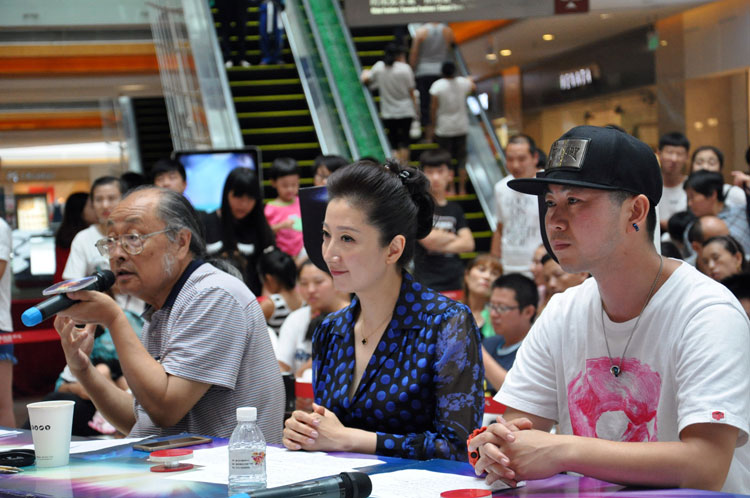 The Voice of Sunkin is held under the collaboration of Sunkin Oriental Castle and QTV-2 Qingdao Social Channel. We have invited vocal artist Mr.Wu Guo Qiang, master of ceremony Mr.Huang Hui and vocal singer of Qingdao La Ga La Band as our special
mentors.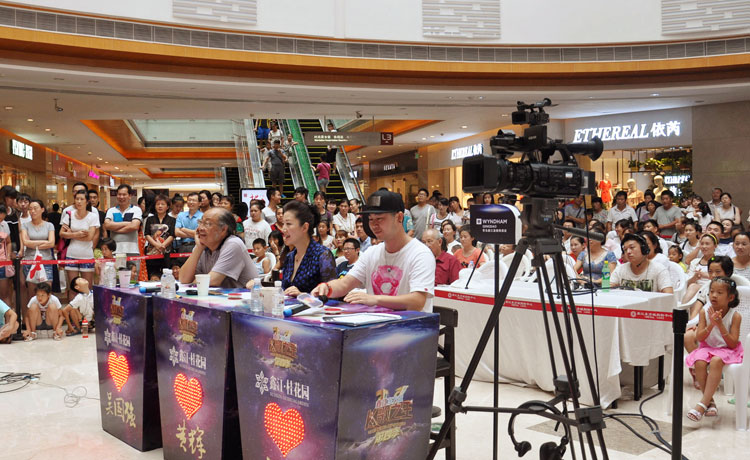 The king of karaoke, represent passion
"Life is a cruel graver, which changed our appearance. Those dreams I used to dream before, shall they just exist as dreams?" This is a translated Chinese lyric which illustrates an attitude towards music. Music is never a tool. It is the beating heart of those who love music.
There is always someone special in your life, your parents, siblings, the one you love and etc. Expression of love by word is never enough! Join us and express yourself with the most beautiful voice ever!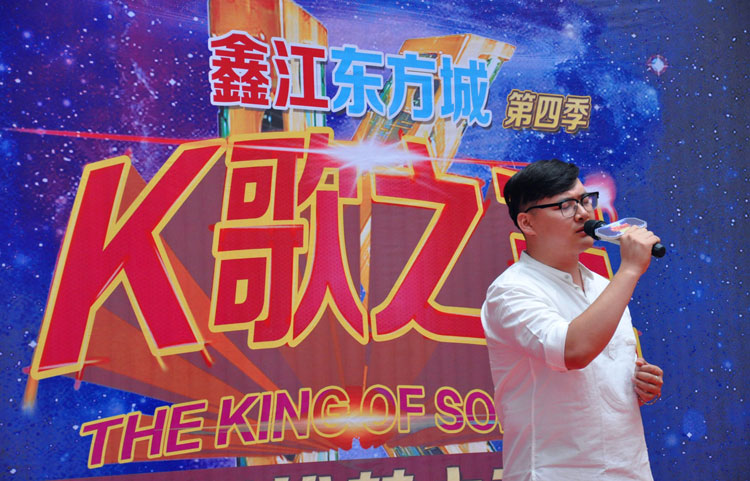 If you are dedicated to music or you have some touching stories you want share, our stage is always there for you.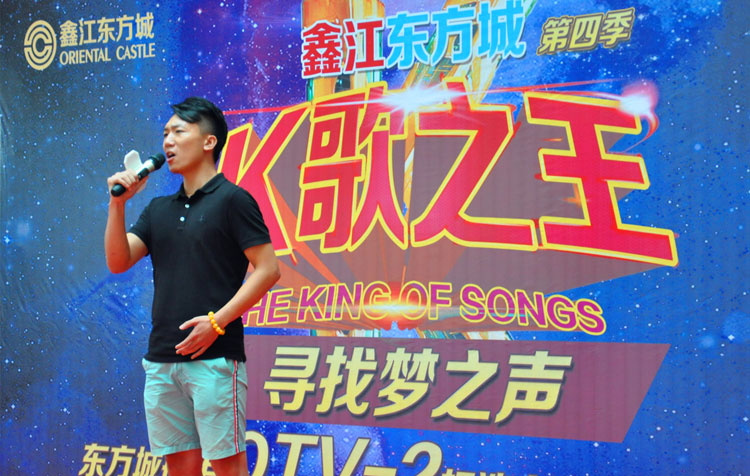 Competition rules:
The Voice of Sunkin general audition ( 108 out of 1000 )
Event date: 7th, 14th, 21st and 24th of July
Group audition selected by three mentors
The Voice of Sunkin quarter final ( 36 out of 108 )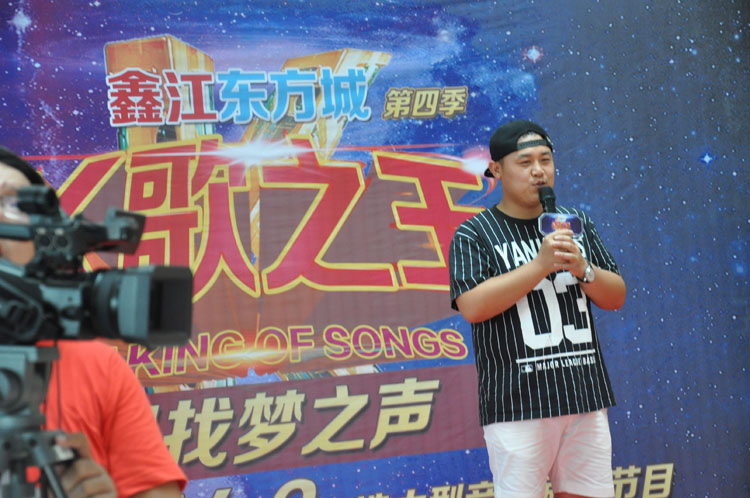 Event date: 7th, 14th, and 21st of August
Individual audition selected by three mentors
36 survivors will draw for their performance order on the semi final
The Voice of Sunkin semi final ( 10 out of 36 )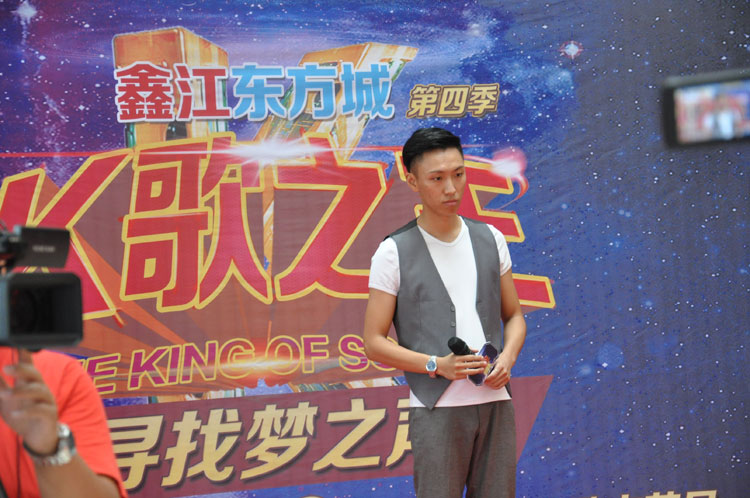 Event date: 4th, 11th and 18th of September
Wechat voting starts from the 4th till the 18th , the most popular candidate will directly attend The Voice of Sunkin Final
There will be 3 rounds in total, 12 candidates per round
The Voice of Sunkin final ( Top 3 )
The winners will be determined based on the mentor votes, Wechat votes and the jury votes.
Prizes:
1st Place: Honor trophy + 5000RMB by cash + Wyndham Qingdao suite room 1 night coupon + Wyndham Qingdao buffet for two + Di Chang Karaoke free usage for 1 year + Opportunity to travel abroad for two provided by Qingdao Airline holiday tour + photo album provided by Lanka pictures

2nd Place: Honor trophy + 2000 RMB worth of Sunkin Oriental Castle shopping card + Wyndham Qingdao suite room 1 night coupon + Wyndham Qingdao buffet for two + Di Chang Karaoke free usage for 1 year + Opportunity to travel abroad for tow provided by Qingdao Airline holiday tour

3rd place: Honor trophy + 1000 RMB worth of Sunkin Oriental Castle shopping card + Wyndham Qingdao suite room 1 night coupon + Wyndham Qingdao buffet for two + Di Chang Karaoke free use for 1 year

The most popular candidate: Honor trophy + 1000 RMB worth of Sunkin Oriental Castle shopping card + Wyndham Qingdao buffet for 2 people
Application routines
By submitting online application through Wechat public channel of Sunkin Oriental Castle
By visiting information desk on the first floor of Oriental Castle
By calling 0532- 8088 8088
Event Location
Oriental Castle No.2111 Hei Long Jiang middle Rd, Chengyang district, Qingdao City

This stage might be where your dream starts, might be where your future shines, and might be where your true love appears. This summer, let's find out what stories are behind their voices…